City Dental Centers wants to make sure you know your teeth basics. Knowing how your teeth work, Tooth Anatomy 101, can give you a Hollywood movie star smile.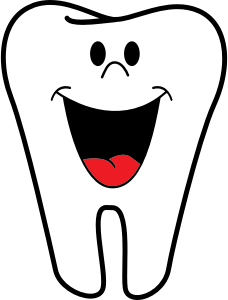 The Basics
In your mouth, you have well over 20 billion bacteria. When you allow your gums or teeth to be compromised it is an open invention for infection and possible loss of teeth or gum disease. Gum disease has been linked to heart disease. So for basic dental day-to-day care, make sure you always:
Brush several times daily
Pay attention to the back teeth and the backside of your teeth
Use mouth wash
Change your tooth brush four times a year, at least
Use a firm tooth brush
Brush your tongue
Stay away from excessive sweets
Visit your dentist for your yearly appointments
Use an ADA certified toothpaste
Special Need Visits
City Dental Centers in Santa Ana, California wants you to come and see us immediately if you suffer any of the following dental problems:
New tooth sensitivity to temperature extremes
Bleeding gums
Gums pulling away from the teeth
Dental pain
Loose teeth
Bad breath
Loss of a tooth for no reason
Chipped teeth
Lost filling
Yellowed or stained teeth
Crumbling or breaking teeth
Gum pain
Plaque build-up
Gum and Tooth Disease
The National Institute of Dental and Craniofacial Research divides gum disease into two main categories: Gingivitis and Periodontitis. Both of these diseases have extreme effects.
Gingivitis is a result of poor dental hygiene and the buildup of plaque on your teeth. At this stage your gums can become swollen, red, sensitive, bleeding, and your teeth may have a dull yellow appearance or the spaces in-between your teeth are filled with debris. Gingivitis can be stopped with a proper cleaning and a dedication to the future care of your teeth and your gums. City Dental Centers can help you do this.
You do not want to get to this point, but if you do, your situation can be fixed. Your smile is a reflection of who you are, it is the first thing people notice about you, and your teeth serve a very important function for your body. Healthy teeth matter greatly. Make it a routine to brush, floss, and eat properly.
When gingivitis is not treated then it can become periodontitis. This is not good and the advanced stage of periodontitis cannot be cured only stopped. Your gums will pull away from your teeth, pockets will form around your teeth and gums, and those 20 billion bacteria could and will eventually infect those pockets and cause a dangerous infection. You could get cavities, have permanently yellowed teeth, your teeth could become brittle and break, you could develop bad breath, you may lose teeth, and you could die if the infection moves to the heart. Yes, certain heart conditions can be traced back to bad oral hygiene.
What Yellowed and Bad Teeth Say About You
There are times when tooth care cannot happen due to extreme situations and conditions, however, 99.9% of the time there is an opportunity for you to care for your teeth on a daily basis. Satins, yellow teeth, chipped teeth, bleeding gums, and bad breath all say you do not care about your appearance. That is not the impression you want to give to other people when you encounter them.
When you go on dates, to job interviews, out with friends, to social functions, exercise, and volunteer at events, you want to flash your pearly whites as often as you can. You can do this with our care and help at City Dental Centers! Put your best smile forward each and every day and then share it with the world. Show people you care about your health, outward appearance, and that you pay attention to detail and maintenance
When you smile, you want to be at your absolute best. The daily care required to keep your teeth, mouth, and gums looking great require little to no time at all. If you are not following a regular daily routine, come to City Dental Centers in Santa Ana and let us help you get back on track. We want to help you with your dental care. Our trained technicians, cutting edge equipment, continuous training, and extreme customer care will gladly help you with your teeth and gum problems.
Services from City Dental Centers
City Dental Services in Santa Ana, California can offer to you many dental services such as:
• Teeth Cleaning
• Natural
• Root Canal Treatment
• Crowns
• Bridges
• Implants
• Wisdom teeth
• Oral
• Orthodontics
• Pediatric Dentistry
• Cosmetic dentistry
• Emergency dental services
Dentist in Pico Rivera 1-888-553-7775
Convenient Dentist Offices in Southern California
Doctor Sam Shahovesi and the team at City Dental Centers are here to provide our patients with the best dental services and dental surgeries for children and adults of all ages. From toddlers to seniors, City Dental Centers offers six convenient dentist offices in Southern California. We even have a dedicated children's dentist office, City Dental Kids & Braces, to cater to the special physical and emotional needs of children.
Whether you need checkups, x-rays, braces, bonding, teeth whitening, sealants, oral cancer screenings, root canals, crowns, bridges, implants, or tooth extraction, City Dental Centers is here to make the process as easy and comfortable as possible.
Contact The Nearest Dentist to You
Ready to experience the best dentists in Los Angeles? Choose one of the convenient dental offices we have surrounding LA. We have dental practices in Azusa, Corona, Lake Forest, Montclair, Pico Rivera, and West Covina. You can call our main line at (888) 624-8933 or reach out to an office directly with the information below. We're so happy you've chosen City Dental Centers. We can't wait to help you along your dental journey and brighten your beautiful smile!
Dentist in Azusa, CA
Location: 483 S. Citrus Ave. Azusa, CA 91702
Phone: (626) 966-3400
Dentist in Corona, CA
Location: 161 McKinley St. STE 102, Corona, CA 92879
Phone: (951) 737-3746
Dentist in Lake Forest, CA
Location: 24602 Raymond Way #210, Lake Forest, CA 92630
Phone: (949) 461-5800
Dentist in Montclair, CA
Location: 5182 Moreno St, Montclair, CA 91763
Phone: (909) 295-3477
Dentist in Pico Rivera, CA
Location: 9400 Whittier Blvd, Pico Rivera, CA 90660
Phone: (562) 949-2526
Dentist in West Covina, CA
Location: 154 Plaza Dr, West Covina, CA 91790
Phone: (626) 962-1722